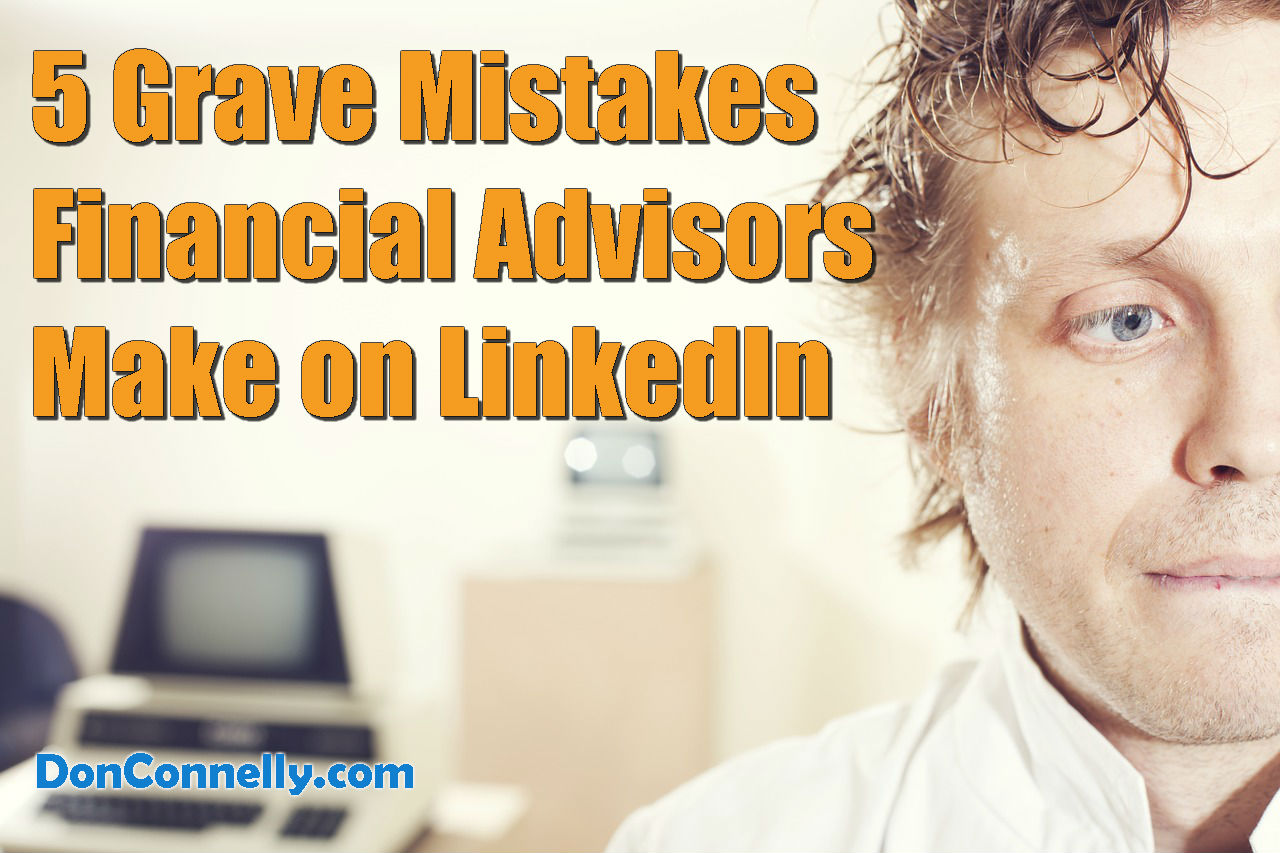 You already know how dangerous for your business not using LinkedIn could be, don't you? With more than 5 million affluent investors on the network, Financial Advisors cannot afford to overlook using it as a networking and prospecting tool.
But like with any aspect of your marketing, there are best practices for making the most of LinkedIn, as well as common mistakes to avoid. .
Here are five grave mistakes Financial Advisors make on LinkedIn.