31 Motivational Quotes to Drive Financial Success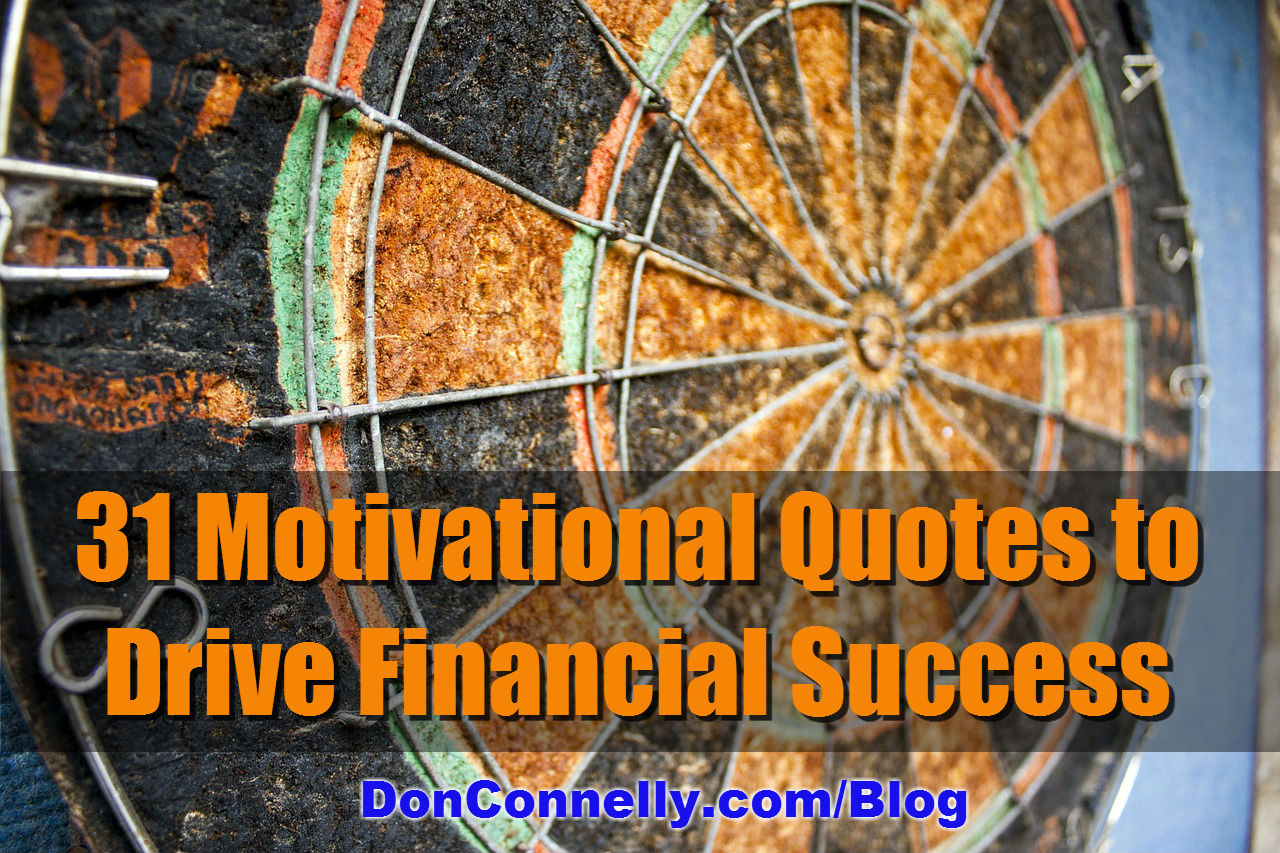 A Financial Advisor's job is not just limited to giving the right advice. It also involves challenges like: motivating investors to act and managing client behavior throughout the investment cycle to keep them from distractions caused by the market fluctuations.
Sometimes your attempts to satisfy clients or convince prospects to trust your financial plans may seem ineffective, making it difficult to keep the conversation alive and positive. Have you thought that in such cases all you might need is an ice-breaker?
A simple quote or snippet might kill the negativity and instantly bring back their confidence in the investment roadmap you give them.

If you are looking for ideas on what to say when talking with prospects and clients, get the
2-CD set, Say It So It Makes a Difference
– contains hundreds of stories, analogies and power phrases, designed to help you simplify your message and communicate in a more straight-forward, confident and understandable way.
Here's a list of 30 motivational quotes about money, investing, success and financial independence.
You can use them to up your clients' confidence, inspire them to achieve financial independence and sail through different stages of investing, without losing focus on their goals.
1. "The speed of your success is limited only by your dedication and what you're willing to sacrifice" – Nathan W. Morris
2. "It's pointless to set goals if you are not going to try to hit them." – Don Connelly
3. "Financial fitness is not a pipe dream or a state of mind. It's a reality if you are willing to pursue it and embrace it." – Will Robinson
4. "It's quite easy to spend $20,000 getting two people to Europe for two weeks. The same $20,000 invested at a reasonable rate of return over several years makes the opportunity cost of going to Europe prohibitive." – Don Connelly
5. "Rich people act in spite of fear. Poor people let fear stop them." – The Power of Thinking Like the Rich – The Message of Rich Dad Poor Dad.
6. "You can't always visualize the reward, but you can believe in the sacrifice if the vision is strong enough." – Don Connelly
7. "At least eighty percent of millionaires are self-made. That is, they started with nothing but ambition and energy, the same way most of us start." – Brian Tracy
8. "Financial security and independence are like a three-legged stool resting on savings, insurance and investments." – Brian Tracy
9. "What separates the winners from the losers is how a person reacts to each new twist of fate." – Donald Trump
10. "The difference between succeeding and failing is consistency." – Don Connelly
11. "I feel that luck is preparation meeting opportunity." – Oprah Winfrey
12. "People who are enthusiastic make more money than people who are not enthusiastic. Choose to be enthusiastic." – Don Connelly
13. "Predicting the future with any degree of Certainty is impossible. The key is to react accordingly to any situation as it arises." – Don Connelly
14. "Buy at the point of maximum pessimism; sell at the point of maximum optimism." – Sir John Templeton
15. "Whether socks or stocks, I like buying quality merchandise when it is marked down." – Warren Buffett
16. "Having information on investing is one thing. Knowing what to do with it is something else entirely." – Don Connelly
17. "More people should learn to tell their dollars where to go instead of asking them where they went." – Roger Babson
18. "The day I was born, the Dow Jones Industrial Average closed at 188.58. The day I graduated from high school, the Dow closed at 716.49. The day I turned sixty five, the Dow closed at 10,522.59. Here we are over 17,000. The long term trend is obvious." – Don Connelly
19. "When someone pays you a commission for a purchase, it's not to purchase that product; it's to know which product to purchase." – Don Connelly
20. "Doctors know needles hurt. They give shots nonetheless. Why? Because they know that little bit of discomfort up front leads to miracles down the road." – Don Connelly
21. "Getting out with the idea of getting back in later is trying to outsmart the market. It's hard to outsmart something that doesn't always make sense." – Don Connelly
22. "Only buy something that you'd be perfectly happy to hold if the market shut down for 10 years." – Warren Buffett
23. "There is nothing wrong with changing a plan when the situation has changed." – Seneca
24. "But you have to do what you dream of doing even while you're afraid." – Arianna Huffington
25. "If you are standing on the platform when the train has pulled away, it's not going to back up for you. When a bull market takes off, it's not going to back up for you." – Don Connelly
26. "If you totally want to reduce risk, take no risk. Bury the money. Then you've got no risk at all." – Don Connelly
27. "How many millionaires do you know who have become wealthy by investing in savings accounts? I rest my case." – Robert G. Allen
28. "As people and Financial Advisors, we can't change the inevitable. But we can play on the thing we do have and that's our attitude." – Don Connelly
29. "You can make EXCUSES and earn SYMPATHY, OR you can make MONEY and earn ADMIRATION. The choice is always yours…" – Manoj Arora
30. "The challenge is not to pick the best investment. The challenge is to pick the right investment." – Don Connelly
31. "Do not focus on money, instead focus on a problem that needs to be solved for the world. Money will follow you as a bi-product." – Manoj Arora
Becoming a successful financial advisor requires you to have a long term vision and leadership. Everyone knows that bad news sells. It's super easy for clients to lose track amidst the market noise and their fear of losing money. I hope these motivational quotes to financial success will help you convince your clients to trust you and handle their anxiety toward market changes.
As an Advisor, you must always be equipped to show your clients, the positive side of investing. This CD can help you do just that!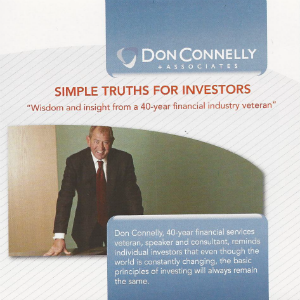 This CD makes a great gift for your clients!
Check with your compliance department before sending it to clients