Building Your Business with These 12 Tips for Financial Advisors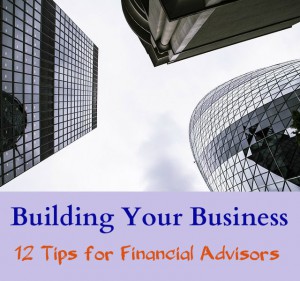 This is one of Don Connelly's guest posts over at FA Magazine, giving you 12 tips how to build a better and more enjoyable business.
#1. Get really good at what you do. Do the ordinary things extraordinarily well.
#2. Always ask for a commitment. There are only two ways you can gather assets: either you wait until someone offers or you ask.
#3. Don't run and hide if a recommendation doesn't work out. Your clients deserve better. You're allowed to say you made a mistake. Nobody expects you to be right all the time unless you say that you're going to be right all the time. When you know in your heart that you did your best, you don't need to run and hide.
Read all 12 tips for financial advisors to building your business more enjoyable on FA Magazine.