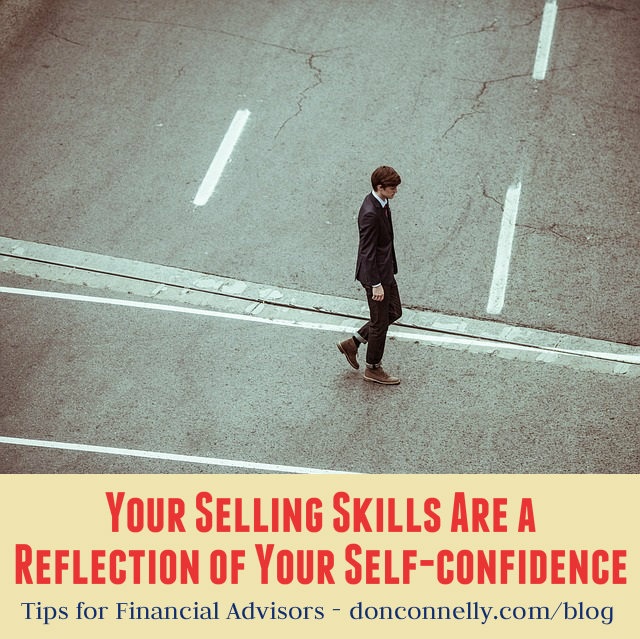 Would you open an account with a Financial Advisor who was nervous and unsure of himself? Neither will your prospects.
Your livelihood is dependent upon your ability to sell yourself.
How well you sell yourself is in direct proportion to your self-confidence. The more success you have, the more you believe in your abilities and the higher you go. Top tier Advisors are supremely confident in their ability to influence and persuade. They have overcome the fear of failure.
It takes self-confidence to move another person to take action.